There's no need for any arm-twisting to convince Denzel Washington fans, myself included, to eagerly sign up for "The Equalizer 3." In this thrilling conclusion, Washington once again takes on the role of Robert McCall, a compassionate vigilante who goes above and beyond to assist the powerless. Brace yourself for some intense action as Washington revs up the excitement for one last time.
Nearly ten years have passed since the two-time Oscar winner initially took on the character of Robert McCall. McCall, a former Marine and special-ops agent, is relentless in his mission to seek justice against the criminals he comes across during his duty.
Despite Edward Woodward portraying the character in a British TV series during the 1980s and Queen Latifah currently starring in her own rendition on CBS, it is undeniable that Washington, at 68 years old, remains the epitome of cool.
In the initial installment of "Equalizer," McCall assumed a covert identity within a Boston Home Depot. Moving onto the sequel, he transformed into a Lyft driver, where fate led him to encounter perilous passengers who met their unfortunate demise. Now, in the third installment, McCall surprisingly finds himself entangled in Italy, confronting the notorious Camorra crime families. Rather than questioning the plausibility, simply embrace the enigmatic journey.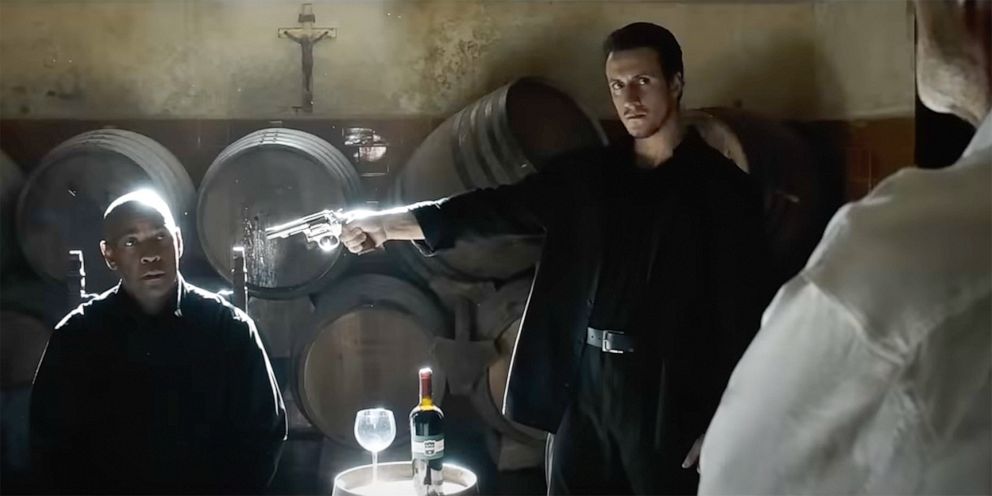 As "The Equalizer 3" commences, Washington appears to be in a dire situation. However, there is no need to panic. McCall is simply recovering at an Italian vineyard after sustaining a gunshot wound to his back. After being discovered by local police officer Gio, McCall receives assistance from town doctor Enzo Arisio to ensure that he will soon be back in shape to take down criminals.
Hold on, things are not moving quickly. Washington and director Antoine Fuqua, who guided the actor to win his second Oscar for his role as the corrupt cop in 2001's "Training Day," deceive us into a false sense of peace as McCall takes time to recover on the beautiful Amalfi coast, purchases a fashionable hat, and engages in a mild flirtation with a waitress (Gaia Scodellaro). And when Washington reveals one of his infrequent smiles, it feels like the sun has appeared.
Richard Wenk's script is filled with cliches as the plot becomes more complex. McCall, our protagonist, observes Marco and Vincent, two mafia henchmen, harassing innocent individuals. This sudden encounter with crime drags him back into the world he was trying to leave behind, despite his recent crisis of conscience.
In "Man on Fire" back in 2004, Dakota Fanning, who was just 9 years old at the time, co-starred with Washington. Now, in the movie "McCall," Fanning portrays CIA agent Emma Collins, providing assistance to McCall. Their spirited exchanges add a delightful touch to the film, particularly when director Fuqua opts for genuine surprises instead of repetitive action, occasionally allowing the pace to slow down.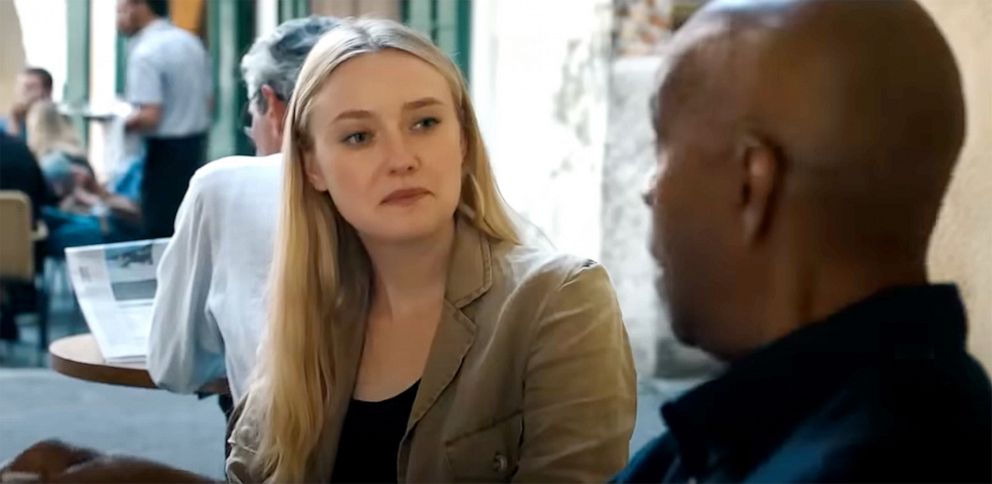 Without the charisma that Washington exudes effortlessly, "The Equalizer 3" would essentially be a predictable action film filled with excessive violence, lacking any substance. It's perplexing why an esteemed actor like Washington would choose to invest his time in a low-quality B-movie.
One could speculate that the son of a Pentecostal preacher connects with these "Equalizer" narratives, which depict young individuals at risk of being overlooked by society. He has openly shared that he was once in a similar predicament and received assistance. Regardless of his motivations, the actor brings a genuine sense of humanity and compelling intensity to the character of McCall, surpassing what the film could ever aspire to achieve.
Do I firmly believe that "The Equalizer 3" wouldn't hold much value without its main attraction? Absolutely.
Washington possesses the ability to convey a wider range of emotions and captivate audiences with just a simple gesture, a subtle nod, or a fiery gaze, surpassing the impact most actors achieve with lengthy scripts. This undeniable star quality is something you definitely don't want to overlook.